Please join us every Wednesday
Weekly employer
Hiring Spotlight Series
Eco Performance Builders
Eco Performance Builders is hiring HVAC Installer Techs! Their goal is to fix homes to make them more electric, energy-efficient, and HEALTHIER! Find out about how you start working for this family-owned business with continued on-the-job training!

Participating:
Wednesday, October 14, 2020
2:00pm - 2:30pm
Safeway
By popular demand!! Safeway continues to hire all positions, ranging from Store Clerks, Cashiers, Bakery, and Deli! Join this Wednesday, and get your career started at Safeway!

Participated:
Wednesday, October 7, 2020
Bay Ship & Yacht Co
Bay Ship & Yacht is returning to Winning Wednesdays! They made the transition to repairing, conversion and the building of commercial and military vessels and superyachts. Their commitment to quality construction and repair is widely recognized throughout the commercial vessel community. Find out how you can join this exciting industry!

Participated:
Wednesday, September 30, 2020

Nelson Staffing
Nelson works with organizations of all types and sizes across all industries, from established Fortune 100 companies to government and non-profit organizations to the most agile start-ups, to offer you tremendous opportunities you won't find on job boards. They currently have dozens of open positions that are mostly contract to hire all over the Bay Area. Join Winning Wednesdays to meet some of their recruiters and learn more!

Participated:
Wednesday, September 23, 2020
Frito-Lay
Frito-Lay, Inc. is an American subsidiary of PepsiCo that manufactures, markets, and sells corn chips, potato chips, and other snack foods. Now they are looking for 10 part-time warehouse workers! Join Winning Wednesdays to meet the recruiters and learn how you can make up $22.40 per hour and up!

Participated:
Wednesday, September 16, 2020

Bay Ship & Yacht Co
Bay Ship & Yacht was founded in 1977 with the primary focus on the construction and repair of wooden ships. They made the transition to repairing, conversion and the building of commercial and military vessels and superyachts. Their commitment to quality construction and repair is widely recognized throughout the commercial vessel community. Find out how you can join this exciting industry by joining Winning Wednesdays!

Participated:
Wednesday, September 9, 2020

Safeway
Safeway Inc., a Fortune 100 Company, is one of the largest food and drug retailers in North America... and they continue to hire! Join this Wednesday, and get your career started at Safeway!

Participated:
Wednesday, September 2, 2020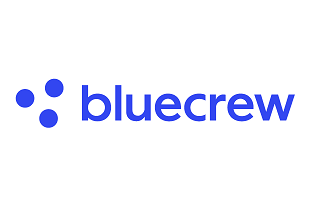 BlueCrew
Bluecrew is your go-to place for short- and long-term jobs with top pay. With a variety of work to choose from, you can find hourly jobs that fit your location, schedule, and skills. Their technology puts you in control to select hourly jobs near you that fit your life and your schedule. Join this upcoming Winning Wednesdays to learn more about Bluecrew's technology and how to start getting paid!

Participated in Spotlight Series:
Wednesday, August 26, 2020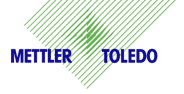 Mettler Toledo Rainin
Mettler Toledo Rainin in Oakland (on Edgewater Dr. near the Coliseum) manufactures pipettes, one of the most basic tools used in every type of chemistry laboratory and many kinds of biological laboratories. If you come from a warehouse, production, or manufacturing environment, then this is a company to consider! They are actively hiring for a variety of different positions, so join Winning Wednesdays to find out more!

Participated in Spotlight Series:
Wednesday, August 19, 2020
Safeway
Safeway continues to hire! Go to work for this awesome market that continues to grow year after year. Find out about all the excellent career opportunities Safeway has in store for you!

Participated in Spotlight Series:
Wednesday, August 12, 2020
Peralta Service Corporation
Peralta Service Corporation (PSC) is The Unity Council's social enterprise: a business with a social mission. PSC has immediate positions available for SNAP Ambassadors. They are looking for job ready candidates who can work independently, have a strong work ethic, and willingness to learn. PSC is not only smashing barriers to employment, they are providing jobs!

Participated in Spotlight Series:
Wednesday, August 5, 2020
Scion Staffing
A well-known Digital Manufacturing Corporation in San Leandro, CA is looking for candidates to start working immediately! They are looking for Production Specialists interested in starting a career. Learn about cool technology, and be part of a growing company. Join Wednesday and get prepared to start working!

Participated in Spotlight Series:
Wednesday, July 29, 2020
Safeway
Safeway is a community staple and continues to grow year after year. Not only have Safeway stores remained open during the pandemic, but they continue to hire! Find out about all the excellent career opportunities Safeway has in store for you!

Participated in Spotlight Series:
Wednesday, July 22, 2020
UC Berkeley
UC Berkeley is where talented people are able to grow and develop along their chosen career paths. As the nation's leading public research and teaching institution, innovation isn't limited to the classroom. Whether you are a financial analyst, student advisor, human resources generalist, or custodian - all of their exceptionally talented staff have opportunities to continue learning and to excel. Learn more from the Talent Acquisition Team at Winning Wednesdays!

Participated in Spotlight Series:
Wednesday, July 15, 2020

BrightStar Care
Are you looking for a job where you can make a difference in people's lives? Caregiver, nurse or specialist, Brightstar Care has a job for you! Learn how Eric and his team uphold A Higher Standard.

Participated in Spotlight Series:
Wednesday, July 8, 2020
Peralta Service Corporation
Peralta Service Corporation (PSC) is The Unity Council's social enterprise: a business with a social mission. PSC has immediate positions available for SNAP Ambassadors. They are looking for job ready candidates who can work independently, have a strong work ethic, and willingness to learn. PSC is not only smashing barriers to employment, they are providing jobs!

Participated in Spotlight Series:
Wednesday, July 8, 2020
Allied Universal
Join one of the largest security companies in the world! Opportunities to get your guard card and learn more about the many positions available. You will have the opportunity to meet recruiters from two different divisions of Allied Universal. We will definitely see them again at a future Winning Wednesdays!

Participated in Spotlight Series:
Wednesday, July 1, 2020


East Bay Innovations
If you're looking for a fulfilling career with the opportunity to impact someone's life, consider joining East Bay Innovations. You'll receive the training and tools you need to be successful in your job. Explore their career opportunities today!

Participated in Spotlight Series:
Wednesday, June 24, 2020
Scion Staffing
Immediate positions available for Facilities, Inspection, Resident Services, Case Management and more! Many opportunities available throughout the Bay Area. Competitive wages and go to work for great companies!

Participated in Spotlight Series:
Wednesday, June 17, 2020
Temco Logistics
Temco Logistics delivers and installs home goods for some of America's largest retailers, including Costco and Home Depot. Positions available in warehousing, appliance installer technicians, and management!

Participated in Spotlight Series:
Wednesday, June 10, 2020
and
Wednesday, May 13, 2020

Benchmark
Come learn how you can jump-start your career with a fast-growing company with a global presence! Positions include welders/machinists, inventory/shipping & receiving, delivery drivers, and much more! With 70 total positions available, this will be one not to miss!!

Participated in Spotlight Series:
Wednesday, June 3, 2020
Fastenal
Fastenal is a huge distributor of industrial and construction supplies, and offers services including inventory management, manufacturing, and tool repair. Positions available at their 3,000+ locations, including customer service, order processors, sales, delivery, and management. And if you're a student, click here to read more about their Sales Internships.

Participated in Spotlight Series:
Wednesday, May 27, 2020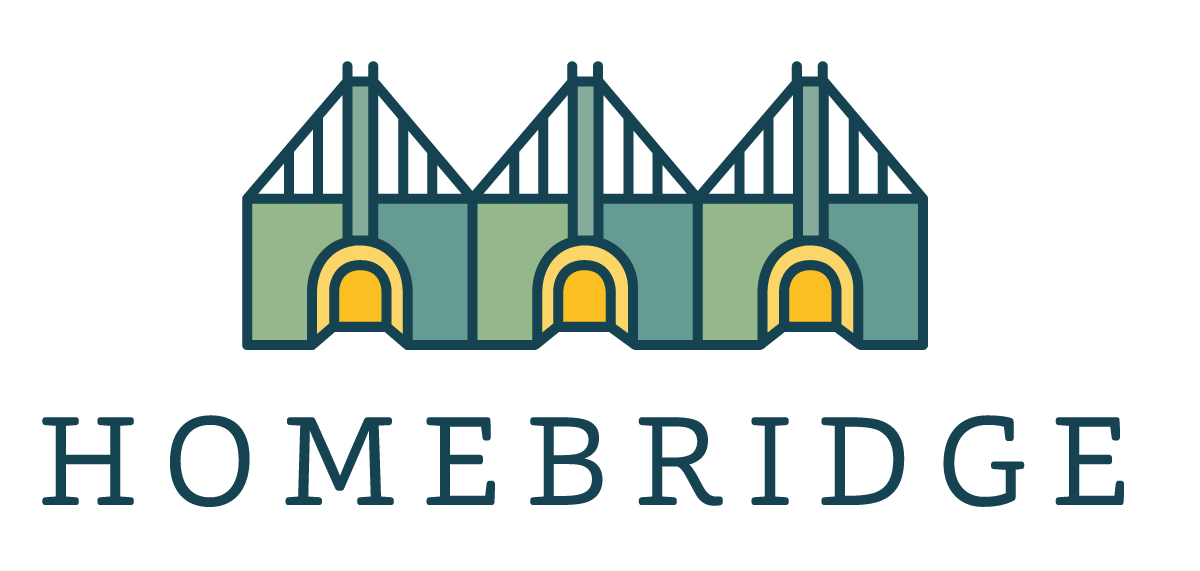 Homebridge
Homebridge is a non-profit organization with more than 35 years of experience improving the way aging and disabled community members receive in-home care. Hiring Home Care Providers, starting at $18.50 per hour!

Participated in Spotlight Series:
Wednesday, May 20, 2020
Compass
CFS is current hiring for case managers, residential counselors, and a children's activities coordinator. All positions are full time, open now, and pay over $20 per hour.

Participated in the Spotlight Series:
May 6, 2020
Goodwill
Hiring now for a variety of positions!

Participated in the Spotlight Series:
April 30, 2020
Thank you Kimmie from Goodwill!
The Shade Store
Come Learn about window covering estimation and installation! Great opportunities throughout their Bay Area showrooms!
Whole Foods
Whole Foods Market is the world's largest natural foods grocery chain. It has become a very popular market because of the many locations throughout the Bay Area, and also with its merger with Amazon.
Housing Consortium of the East Bay
Make a difference in the housing crisis while working with some of the greatest people! HCEB is opened a new facility at the Oakland Coliseum, and they are in need of Site Maintenance Technicians and Site Coordinators.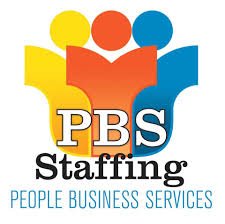 PBS Staffing
Hiring now for Maintenance Technician, Janitorial, and desk positions!
Not only are we social distancing when we go to the grocery store or out in public, but we are also doing it with our job search. Join us virtually to learn more about employment opportunities!
Attend this Wednesday from 2:00pm to 2:30pm!
The process is simple. Meet local recruiters every Wednesday at 2:00pm. Please click any of the registration buttons, and complete the form by entering your name and email address. You will immediately receive the link to the join the event over Zoom! 
Click here for a tutorial on how to join a Zoom meeting.
If you have any other questions, please feel free to contact us.
You will not be able to join until the Zoom meeting starts around 2:00pm. 
Each Wednesday get the opportunity to learn more about job opportunities and how to apply! 
See you on Wednesday at 2:00pm!